Model:
Lh-2200, Lh-3232, Lh-2245
Coaitng Technology:
Multi-Arc Ion Vacuum Coating Machine
Coating Film:
Tin, Tic, Ticn, Tialn, Crn, Cu, Au etc.
Coating Color:
Silver, Golden, Black, Rose Gold, Pink, Bronze, Co
Coating Material:
Stainless Steel, Metal Alloy, Ceramic, Glass etc.
Application:
Stainless Steel Sheet, Pipe, Parts
Control Mode:
Automatic PLC Touch Screen Control
Brand:
Hcvac, Dongguan, China
Transport Package:
Flat Container
Specification:
SGS, TUV, CE
Stainless Steel Chairs table frame furniture PVD titanium coating machine 
The series of
Stainless Steel Chairs table frame furniture PVD titanium coating machine
is designed for stainless steel sheet and pipe, stainless steel parts to get a decorative coating by ion plating technique, the ion plating layer has a real metal texture, which is much different from chemical coating.
 
The chamber diameter of this series is 1800-2300mm, and height is 3600-4400mm, it can coat three sheets that size is 1220x4000mm;
 
With three sets of large power vacuum pumping systems, high pumping speed, short cycle time; With 34-56 pieces of round arc targets, they are installed reasonable, at the same time, equipment is equipped with pulsed bias system, which make the adhesion of coating strong, color of coating uniform.
 
Touch screen + PLC control achieved full automatic of equipment, manual and auto can be switched any time, which make machine reliable and easy operation.
 
The colors of this equipment can do are gold, silver, brown, black, rose gold, coffee, rainbow and blue ect decorative coatings.
 
And it's widely used in metals, furniture, lights, hardware, car parts and aircraft industry ect, all performances of equipment have reached international advanced level and have exported to European and American countries.
 
HCVACÂ can help you to enter the PVD coating easily by our vacuum coating machine and full range service. We will provide with most suitable technology according to your requirements.
   We will make the special coating solution for each customer; combine the full set production technics to meet your requirements, to ensure high efficiency of production.
 
 
Easy to implement
  To many people unfamiliar with the process, PVD coating technology seems complicated. However, with the right investments and a good support, it is easier than expected. HCVAC has developed a turnkey coating process that makes a PVD coating centre easy to implement. A complete coating process consists of several steps: stripping (depending on the part's history); pre-treatment; quality control; cleaning & drying; fixturing & visual inspection; PVD coating; quality control & thickness measurement and post-treatment (depending on the application). These steps are all available from one partner: HCVAC Technology, including mature technics and coatings.
 
We developed a complete after-sales system and effective service measures. Company now owns a professional after-sales service team with more than ten experienced engineers.
   
 
ISO 9001 standard to ensure the quality can meet the customer's requirements.
 
 
 
Please feel free to contact us for further information!
 
 
 
Contact: Kelly Luo
 
Mobile:Â 0086 136 5036 4433
Technical parameter:

Mode
Dimension
LH-900
LH-1100
LH-1250
LH-1600
LH-1800
900*1000mm
1100*1000mm
1250*1500mm
1600*1800mm
1800*1800mm
Maily application
Metal  decorative coating and Ceramic decorative coating
Coating mode and main confirguration
Eight multi-arc targets
Ten multi-arc targets
Twelve multi-arc targets
Twenty multi-arc targets
Twenty two multi-arc targets
Power source
Electric-arc power, Filament power, Â 
Process gas control
Mass flowmeter + Electromagnetic ceramic valve
Vacuum chamber structure
Vertical side opening door, pump system postposition, double water cooling  
Vacuum system
Molecule pump +Roots pump +Mechanical pump(8.0*10 -5 Pa)
Diffusion pump +Roots pump +Mechanical pump(8.0*10 -4 Pa)
Workpiece motion mode
Public rotation Frequency control: 0-20 rotation per minute
Measure mode
Number display composite vacuum gauge: from atmosphere to 1.0*10 -5 Pa
Control mode
Manual/Automatic/PC/PLC + HMI/PCÂ  four choice of control mode
Remark
We can design the dimension of the equipment according to customer's special technique requirement.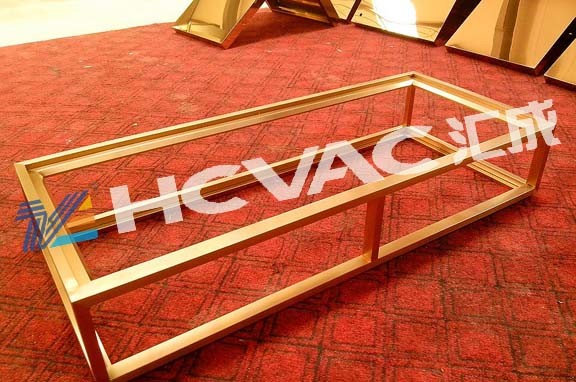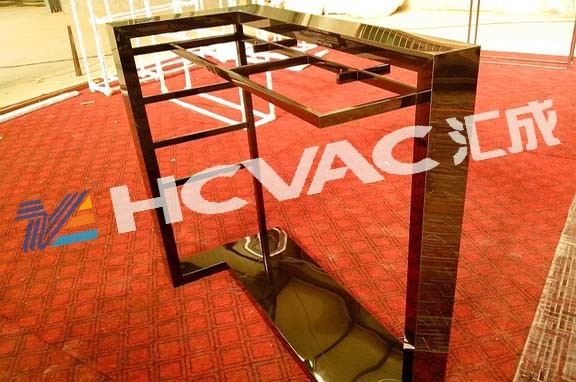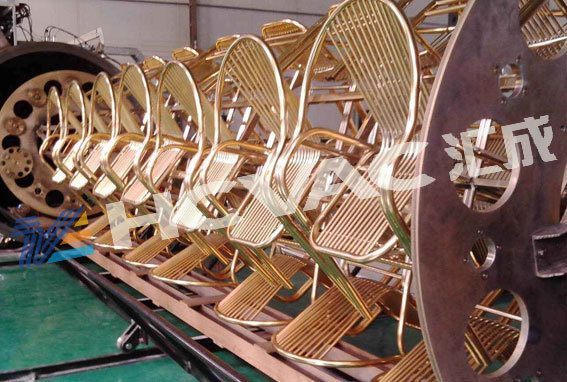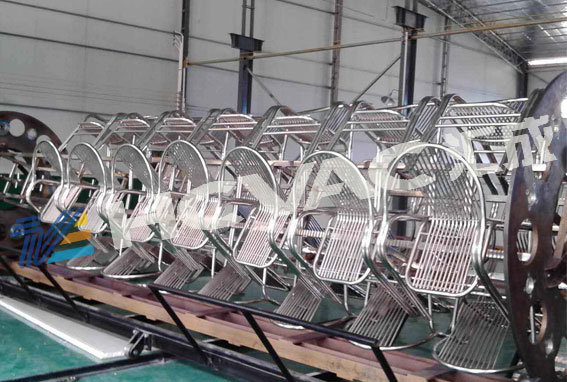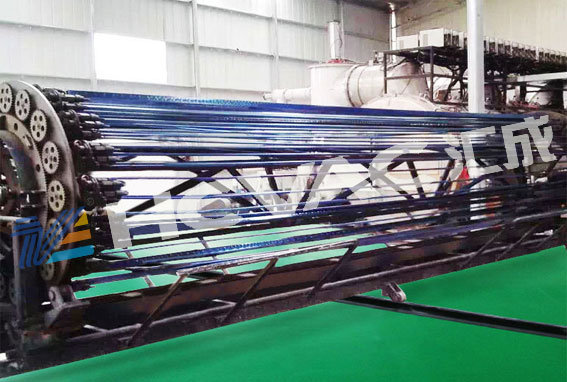 Our buoyancy airbag can help our clients achieve incredible cost reduction. For example, our airbag produces 30 tons of net buoyancy per ton of rubber vs. 2 tons of net buoyancy using steel buoyancy tank. Furthermore, our airbags are reusable up to 50 times
Our Major Strengths
1. Incredible cost reduction: Fo example, our airbag can produce 30 tons of net buoyancy per ton of rubber vs. 2 tons of net buoyancy with steel buoyancy tank. Moreover, buoyancy airbag is reusable up to 50 times.
2. Outstanding safety, reliability, environmental friendliness, flexibility and adaptability of our airbag products.
3. Qualified vendor of airbags and related products to China National Offshore Oil Corporation.
4. World class capability for R&D and international cooperation.
Underwater Lift Bags,Buoyancy Airbags,Marine Salvage Lift Bag,Salvage Airbags
Shandong Nanhai Airbag Engineering Co., Ltd. , https://www.nanhaimarine.com