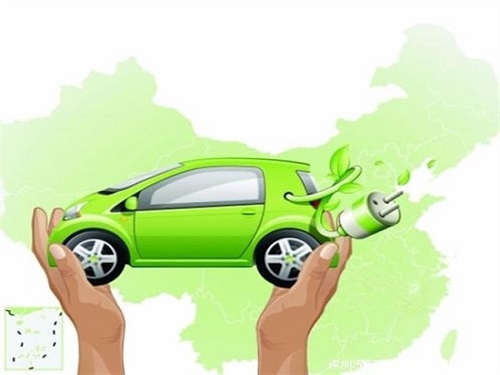 According to relevant sources of the Shanghai New Energy Automobile Promotion Office, up till now, Shanghai New Energy Automobiles has had more than 30 Shanghai Free Brands selected for short-listed and 30,000 copies have been issued. The policy of free license issuance and car subsidies will not be finalized next year. But for now, it is expected that the free Shanghai brand policy will continue. A related person from the Shanghai New Energy Vehicle Promotion Office stated that relevant parties are investigating and evaluating the implementation of the new energy Shanghai brand policy this year, and the follow-up new policy will be introduced at the end of the year.

As many districts in Shanghai have already ended the subsidy policy for new energy vehicles, whether there will be new subsidy policies will be the focus of attention of all parties. According to experts in the industry, the subsidy policy for new energy vehicles will be adjusted to be more targeted next year, such as the implementation of some urgently needed development subsidies such as the construction of charging piles, while generalized subsidies will be reduced and subsidies will also be reduced.

At present, Shanghai is also actively fostering the development of new energy vehicles. Promote the construction of public charging piles in public places such as iconic cultural venues, schools, and hospitals; take the lead in the use of electric vehicles in the official vehicles and public transport sectors to achieve breakthroughs; increase the share of electric vehicles in the automotive consumer market to form "electric vehicles + points "Rental lease" of the new normal public transport. The evcard time-sharing leasing project related to electric vehicle leasing has been developed from the suburbs to the city center, and 500 charging outlets will be built before the end of this year.

Evcard is a time-and-minute new car rental model. Currently, evcard has nearly 100 unattended outlets in Shanghai, more than 2,000 free parking spaces, a mobile app that can complete the rental of cars, and enjoy 7x24 hours of full service guarantee, 0.5 yuan per minute, starting at 15 yuan (limited time 30 minutes) 180 RMB capped within 24 hours. Users can choose to rent and return the car according to their travel destination, which is flexible, convenient, and economical. Evcard's high turnover rate makes full use of the tense parking spaces in the city, and it also leads the trend of low-carbon environmental protection.

Before and after the National Day holiday that was just past, the official attention to new energy vehicles has risen significantly. During the State Council Executive Meeting held on September 29, the government agencies and institutions were required to implement the requirements for the proportion of new energy vehicles in vehicle renewal, and increase the assessment of new and updated proportions of new energy vehicles in buses. Energy vehicles are subject to restrictions and restrictions on purchases, which have already been implemented.

However, Beijing officials stated that they will still implement the original new energy restriction policy. "Beijing has no plans to cancel the new energy vehicle Yaohao. Beijing will also implement measures to limit purchases and increase the number of indicators year by year. Whether or not the purchase restrictions will be cancelled in the future will require further study by related departments," Beijing Municipal Government Information Office official Weibo @ Beijing released this response. .

The Guidance on Accelerating the Construction of Electric Vehicle Charging Infrastructure issued by the State Council on October 9 proposed that by Electric vehicle charging needs. The construction of parking spaces in new residential buildings shall be 100% of the construction of charging facilities or construction and installation conditions, and the proportion of parking spaces for large public buildings equipped with parking lots, social public parking facilities for the construction of charging facilities or reserved construction and installation conditions shall not be less than 10%. At least one public charging station shall be built for every 2,000 electric vehicles.

According to statistics from the China National Automobile Association on October 13th, in September, the number of new energy vehicles produced was 28,324, and sales were 28,092, an increase of 2.1 times and 2.2 times year-on-year respectively. From January to September, new energy vehicles produced a total of 144,284 vehicles and sold 136,733 vehicles, which increased by 2.0 times and 2.3 times year-on-year respectively.
QTK series CNC Bearing Housing boring machine is special CNC equipment for spherical bearing housing with high precision, high efficiency, safety and worry saving. The machine adopts horizontal layout, low gravity high damping structure design; groundbreaking make rough boring, semi fine boring, fine boring and cutting tool integrated into a boring head, to achieve fast tool switching; machine equipped with automatic conveying and feeding device, to achieve automatic boring the cylinder bottom hole, holes on the ball face, oiling groove with high precision and high efficiency in one complete clamping. Machine is easy to realize single machine automation, group mchines automation and other production mode at the same time the, so that the machine can be overall lead in the domestic bearing housing equipment in the area of automation, machining precision and efficiency.
Bearings Housing Boring Machine
Bearing Housing,Bearings Housing Boring Machine,Bearing Housing Automatic Processing,Bearing Housing Machine
Xinxiang Sunrise CNC Bearing Equipment Co., Ltd. , https://www.cncsunrise.com