Product Description
RT-G482 fuel dispenser for 8 nozzles,both suction and submersible is availble
 
Pumping unit: High Performance Gear pumping unit
 
Motor:400 V, 3 Phase / 220V, 1 Phase / 110V, 1 Phase Motors
 
Meter:4-Pistion displacement flow meter
 
Electronics Calculator:Bluesky LT-C MPD controller
 
Display:LCD backlit
 
Interfaces:Mechanical
 
Hose column/Powder coated steel/Valves
 
Two stage electronic solenoid valve
 
Hydraulics cabinet door
 
Doors of hydraulic compartment - Powder coated steel
 
Calculator head: Polycarbonate door
 
Nozzles:ZVA with Anti Kink Sleeves for hoses I 16 mm Spouts for unleaded petrol I
 
19 mm for diesel I 21 mm for vapour recovery I 25 mm for Diesel HF/UHF
 
Hose:3/4 inch, UL standard for option
 
Hose management:External hose (hose retraction optional)
 
Characteristics & Performance
 
Temperature range:-20oC to +55oC (-40oC optional)
 
Meter flow rate:From 70L/min up to 120L/min as an option
 
Power supply:230V (+10%; -15%), 50Hz ± 2Hz (400V 3phase also supplied)
 
Robust and reliable but designed to attract customers, Pioneer provides leading edge technology
 
with the flexibility to suit your needs.
 
Product specifications
 
Protocol: RS422 & RS485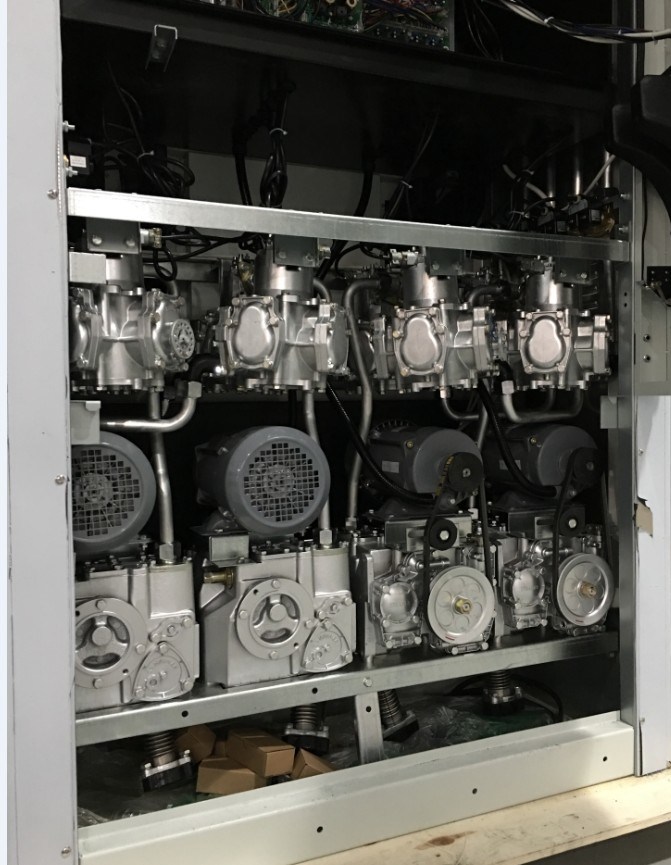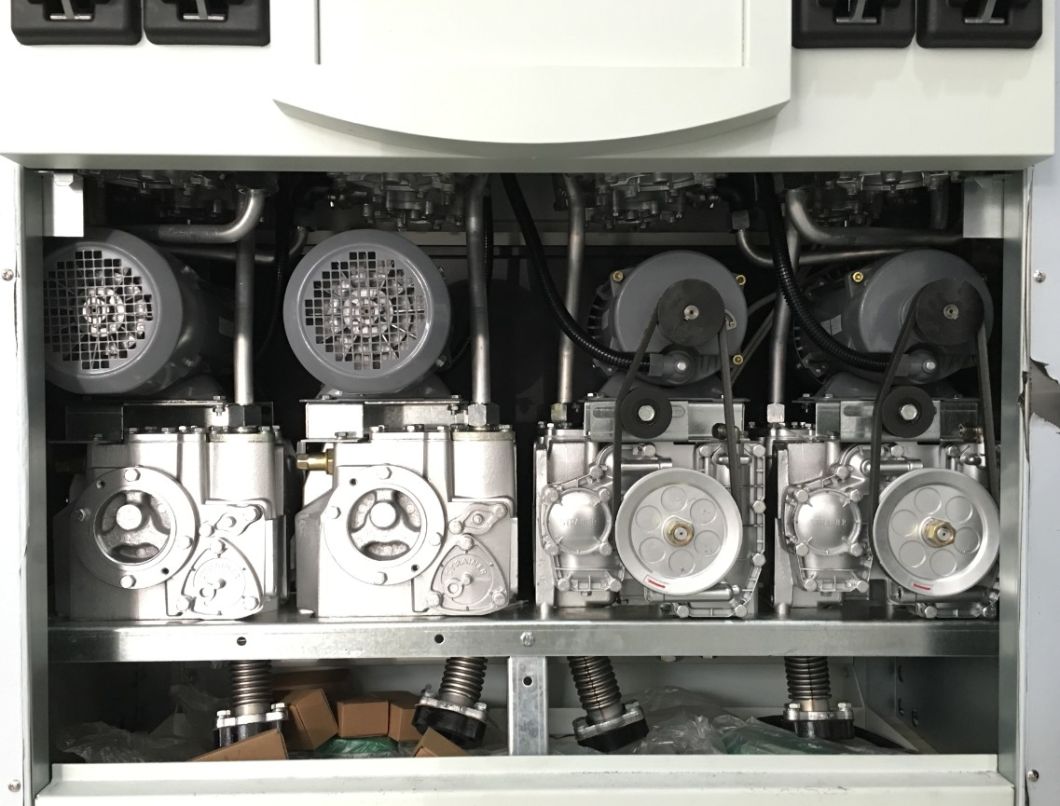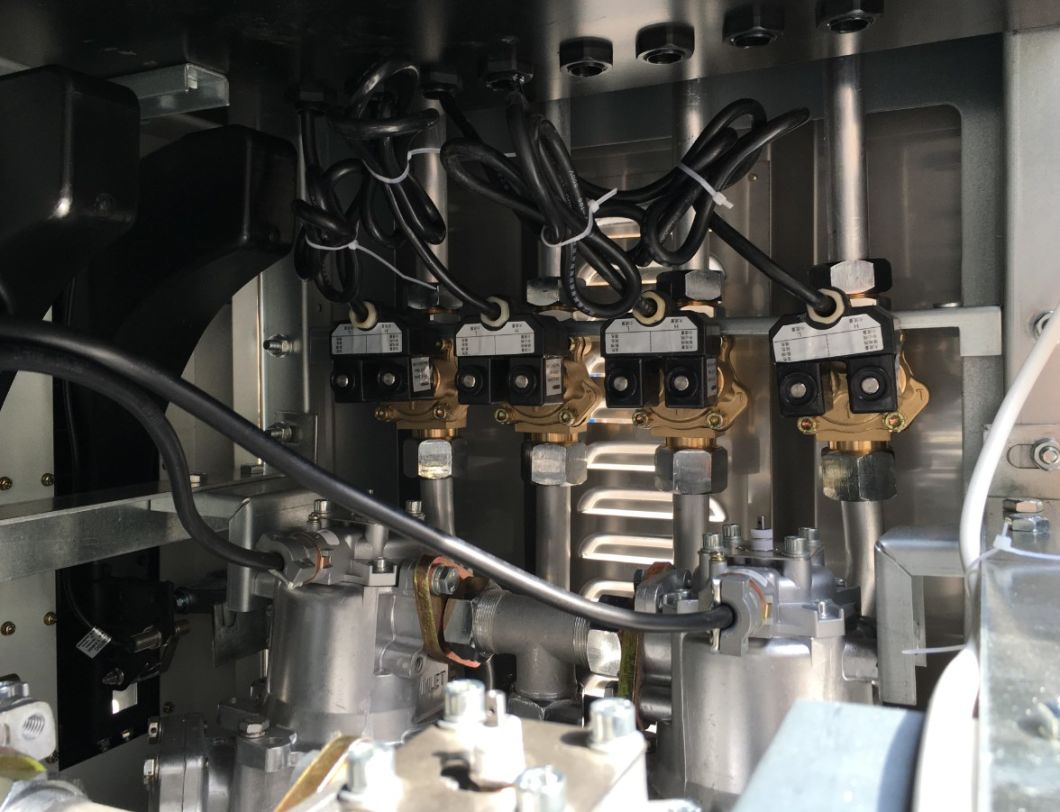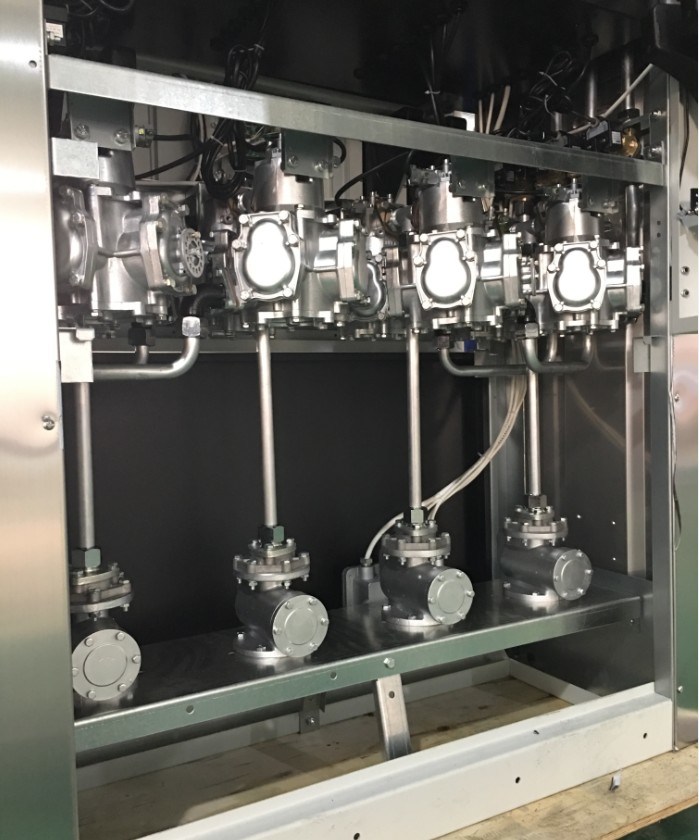 Design
*The material can be stainless, or painting.
*The title of nameplate can be made as your own company name.
*The appearance is up to you, for example, the position of keyboard. You can put it on the front, or on the side.
*You can send us your own logo, to paint on the dispenser; or you can send us  big pictures, and we can print them as water-proof stickers, to stick on the front door, the top or the display panel.
Blue Sky parts
 of fuel dispenser, oil dispenser, gasoline dispenser, petrol dispenser, diesel dispenser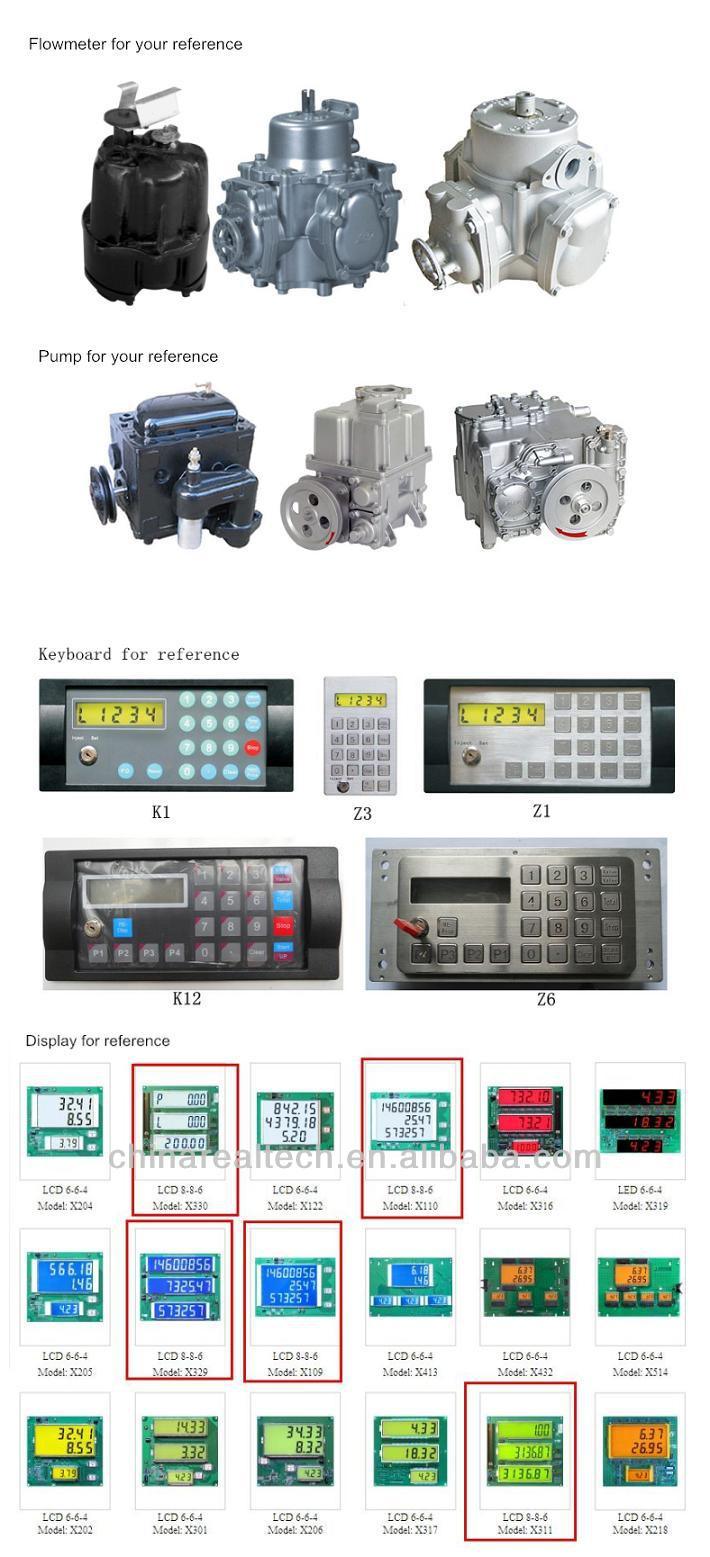 WHY BLUE SKY?
1. Blue Sky used to be the first factory special for dispenser controller in China. With over 20 years' history in this field and continuous optimization & innovation, Blue Sky makes controllers with as many functions as you like.
2. Almost every part is made by Blue Sky itself, including controller, flowmeter and pump, since Blue Sky finds that other factories' products cannot meet its demands and requirements due to the increasingly thriving business all over the world.
3. Professional, steady and advanced as Blue Sky is, its products already passed ATEX, OIML and other standards.
4. With top-ranking staff, some of which are from the first dispenser factory in China, and some belong to the new generation, Blue Sky dispensers boast sound market reputation, extensive business channels, solid customer foundation and strong market competitiveness.
5. Persisting to the principle of "making trade services the forerunner of the business", Blue Sky will strive for high efficiency, passion, integrity to provide customers with superior trade services.
Presentation of Blue Sky factory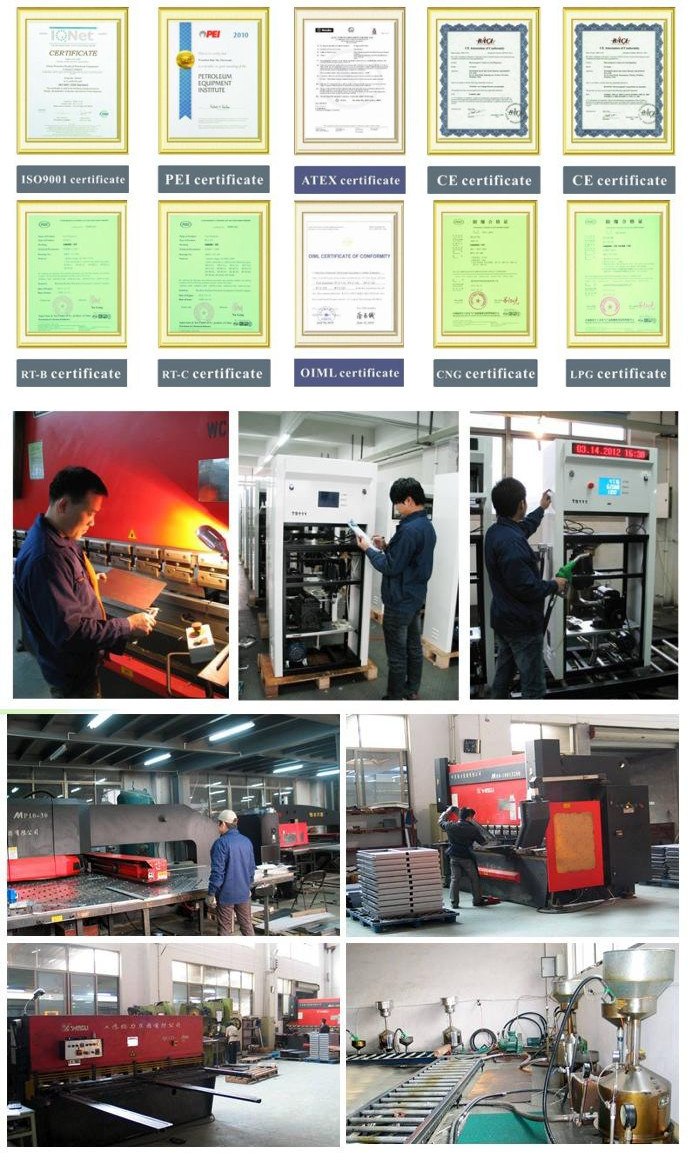 FURD ride on Asphalt Roller features:
-Articulated movement with power-assist provides accurate, positive steering control and increases maneuverability in confined job sites;
-Adopts full hydraulic transmission, infinitely variable speed, double drums hydraulic driving, it`s hydraulic vibration asphalt roller, flexible and easy to operate;
-Compact design structure, can worked at narrow area;
FURD manual Tandem Road Roller features:
-Adopts Danfoss hydraulic pump, infinitely variable speed;
-Hydraulic control walking, two drums equipped with two hydraulic motors
-Hydraulic turning, tandem road roller turned by button control, easy to operate;
-Deadman control lever offers reversing protection.
FURD single drum Hand Roller Compactor
-Light weight, easy to operate;
-Full hydraulic transmission, infinitely variable speed;
-Hydraulic motor driving;
FURD Vibratory Road Roller Catalogue:
-2900kg Ride on Asphalt Roller, 1700kg Ride on Asphalt Roller, 1000kg Ride on Asphalt Roller, 800kg Ride on Asphalt Roller;
-800kg Tandem Road Roller, 550kg Tandem Road Roller;
-500kg Hand Roller Compactor, 325kg Hand Roller Compactor, 200kg Hand Roller Compactor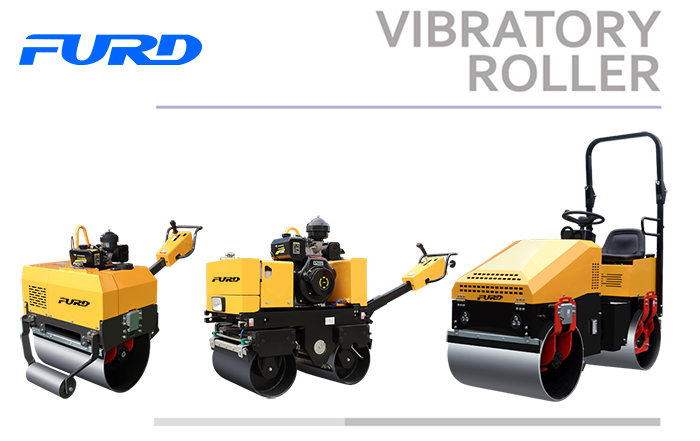 FURD factory also produce the below machines:
Laser Screed , Power Trowel , Light Tower , Road Repair Machine, Road Marking Machine.
For more information of our products, please feel free contact with us, we are at your service for 24 hours.
Vibratory Road Roller
Vibratory Road Roller,Hand Roller Compactor,Tandem Road Roller,Road Roller Machine,Mini Road Roller,3 Ton Road Roller
Jining Furuide Machinery Manufacturing Co., Ltd. , https://www.vibratoryroller.nl