Maisfu Power has a pure lineage of North American
Navistar
, leading the world's engine level, a comprehensive upgrade to the country's five, to meet the latest emission standards. Its ultra-low fuel consumption, super power, ultra-low noise and long life performance lead the same class of products, representing the latest achievements of today's diesel engines.
Do you want to immediately see the style of Mai Sifu?
2016 Guangzhou Commercial Vehicle Show JAC Booth Power Exhibition Area
The display of the Maasfo 3.2L, 4.8L power, these two engines have been concerned about its excellent quality. 3.2L Maisfu Power uses Navistar's unique DAVNT dual-axis variable-section turbocharger and staged combustion technology to make its fuel economy significantly better than its domestic counterparts. It is currently the most competitive in the mainstream light truck market. Advantage of diesel engine.
In addition, the minimum fuel consumption rate of the 4.8L Maasfu engine on display is only 195g/kW.h, and the fuel economy is leading the same level. What is commendable is the wide product adaptability of this engine, which can fully meet the power needs of light trucks, mid-carriages and passenger cars, and is particularly easy to maintain.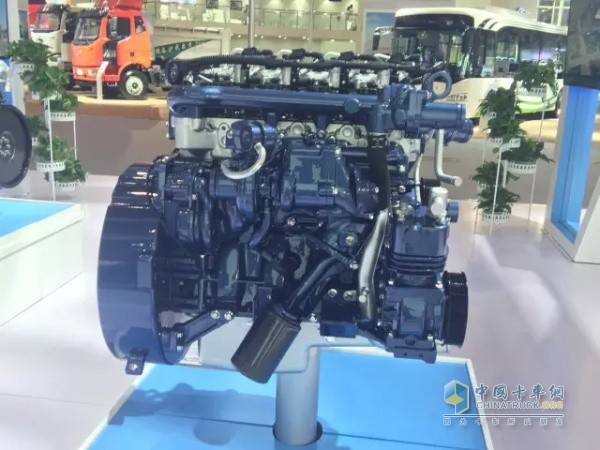 Maisford 4.8L engine
The JAC Shuai Bell and Jun Ling star models equipped with Maisfu Power are also exhibited!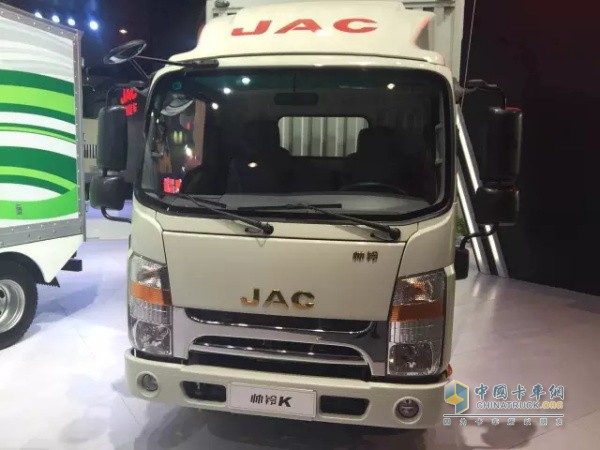 Jianghuai Shuai Ling light truck exhibited models
From January to October this year, the domestic light truck industry fell by 2.45% year-on-year, but the JAC light commercial vehicles have grown against the market. From January to October, the accumulated sales of Jianghuai light commercial vehicles totaled 167,000, which represented a year-on-year increase of 17%. Not only did the sales growth rank first in the industry in terms of year-on-year growth, but overall market share growth also led the industry. To achieve such good results, high-end Maisfu power contributed.
Since its entry into the market, Maisford Power has been highly favored by users due to its extremely strong power and extremely low fuel consumption. It has always had a good market reputation and is of great significance in promoting sales growth. At present, the proportion of mid-to-high-end power in JAC light truck products has reached more than 45%, and monthly sales of Maisford power light trucks have remained at more than 1,500 units, maintaining a steady growth trend.
Strong and strong to create a world standard
This auto show, Shuai Ling and Navistar and other international famous brands can be described as a highlight.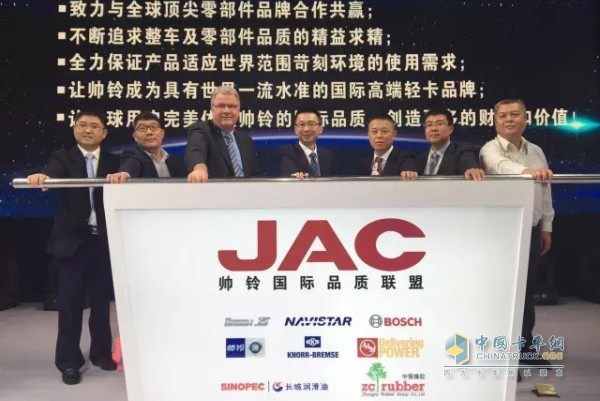 The establishment of Shuai Ling International Quality Alliance at the exhibition site
Shuailing International Quality Alliance aims to establish a world-standard quality system and strives to improve the quality of complete vehicles and components of Shuailing products. This ensures that the products are fully adapted to the complex landforms and harsh operating environments of various countries and meet the needs of customers worldwide. The use of extreme climates and various complex road conditions such as high temperatures, high temperatures, high altitudes, etc.
Navistar's joining the Shuai Ling International Quality Alliance is of great significance to both parties. It is not only the deepening of the strategic level of cooperation, but also shows that Navistar and Shuai Ling have strict requirements on product quality, and repay the majority of users with world standards.
Since Maisford Power entered the Chinese market, it has been bringing pure North American technology and thoughtful after-sales service to bring excellent user experience to the majority of its card members. As a model of today's diesel engines, Maisford will continue to advance in the fierce market competition, continue to develop markets with quality, and win customer support with services!
Maximum Load:1000-100,1000kg
This novel VT type Electric Wire Rope Hoist is made with 13 patented technologies.
As contrasted with conventional designs, the VT type electric wire rope hoist is a revolutionary new generation product. It houses many brilliant brilliant attributes, such as a superb performance, short headroom, accurate positioning, great operating comfort, and maximum security and reliability, all encompassed in a compact design. It is a multi-functioning machine that has revolutionized the way the wire rope hoist is designed and manufactured.
With a hoisting capacity ranging from 800kg to 250,000kg,the lift can take the load up to a maximum height of 103.6m.Plenty of models, Configurations and specifications exist for the hoist, from which customers are sure to find the perfect match.
Advantages
Ÿ Short headroom allows large vertical operating space for the wire rope hoist. Size-C hoist design leaves more vertical space for lifting. Such attribute can be hardly found in any of its contemporaries. The hoisting hook can reach much closer to the side walls. Minimum side clearance effectively enlarges the work area.
Ÿ Dynadrive is designed for stable running and fast positioning. It can minimize the load sway and improve operating safety and comfort.
Ÿ Each component of our electric wire rope hoist is rigorously inspected and tested by our qualified engineers to ensure the safety and working efficiency the final product.
Ÿ A high load factor 60% can be achieved of the motor, whose cooling performance is 30% higher than other similar products. High performance safety brake has a use life exceeding 1 million cycles. The brake can adjust itself according to the degree of wear. This design requires limited maintenance.
Ÿ Large-diameter cable reel is designed for extended use life and small fleet angle. During lifting, the rope only deviates a little to the side of the drum, which ensures vertical lifting, accurate positioning, and maximum operating convenience.
Ÿ Given customer needs for performance and ease of operation. ergonomic features are added to the electrical wire rope hoist to increase operating safety and comfort. Double-layer protective polypropylene coating of the pendant control station enables an IP65 rating.
Plenty of options exist, in order to accommodate various customer needs.
Ÿ Non standard rail width
Ÿ Special rail gauge
Ÿ Radio remote control
Ÿ Traveling limit switch
Ÿ Derailment catches on double girder trolley
Ÿ Phase protection relays
Ÿ Hoist travel monitoring device
Ÿ Sound and light alarm
Ÿ Explosion proof and/or spark proof hoist
Ÿ Load indication device
Ÿ Motors thermal protection
Ÿ Stainless steel hoist electrical cubicle:IP55 or IP65
Ÿ Class H motors
Ÿ Secondary brake
Ÿ Variable speed lifting
Ÿ CSA electric control
For any other special requirements, please contact us.
Clean Room Crane,Cleanroom Cranes,
Eurocrane (China) Co., Ltd. , https://www.eurocranegroup.com