According to foreign media reports, it is expected that by 2020, the U.S. autonomous electric truck industry will initially establish scale, and semitrailers will become more intelligent and electrified in the future. From the current point of view, mature truck manufacturers and start-up companies have begun to work in this direction, and now we come to look at the world's top car companies for the electric vehicle's amazing car repair plan.
● 2020 sales of Mercedes-Benz electric trucks for city transportation

Recently, Mercedes-Benz parent company Daimler issued a statement stating that Mercedes-Benz's first electric truck, the Urbane Truck, can run for about 200 kilometers every time it is fully charged. It faces city transportation tasks, such as supermarket delivery. It will be listed and sold in early 2020.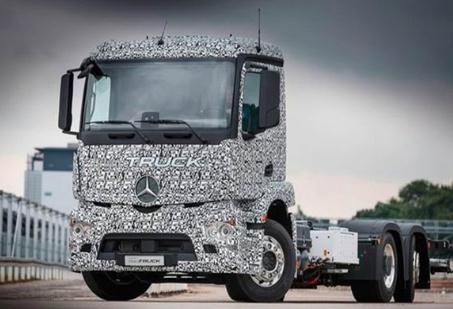 Wolfgang Bernhard, head of Daimler's truck division, said: "So far, no one car manufacturer has made money through electric trucks. However, manufacturers who adopt new technologies late will lose market share. This is There is now a reason for the introduction of electric trucks."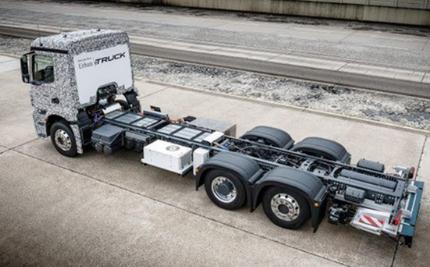 Berhhand said that about 10% of trucks are delivered in the city, making them the first choice for electrification. He said: "Technological advancement will soon make electric trucks economical, but its application is limited. For long-distance transportation, battery technology is not progressing enough."
● Nikolai all-wheel drive hybrid traction vehicle can operate for 1930 kilometers

Recently, Nikola Motor Co. announced that it is developing a new all-wheel-drive hybrid tractor named "NikolaOne". This car weighs 29.48 tons, plus a natural gas can be a life of 1930 kilometers, priced at 375,000 US dollars. Since the riders pay attention to the purchase cost of this car more than any other aspects, Nikolai Motor Company launched a complete Nikolai leasing plan. According to the Nikolai leasing plan, paying a monthly rent of $5,000, you can enjoy unlimited mileage, fuel, maintenance and repair services.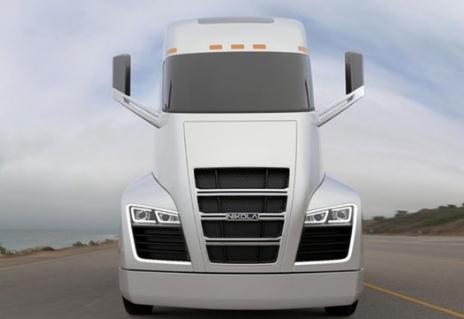 Whether it is a single person running 8,000 miles per month or two people running 16,000 miles together, fuel costs are borne by Nikolai Motors (taxes, driving permits and driver's license fees are not included). In addition, based on the diesel price of $2.50 per gallon and the fuel consumption of 6 mpg (ie, oil price of RMB4.3/l, fuel consumption of 2.55 km/l), the leasing company provides free fuel to the top 5,000 scheduled Nicholas users if the price is generated. Volatile, extra money requires the user to bear.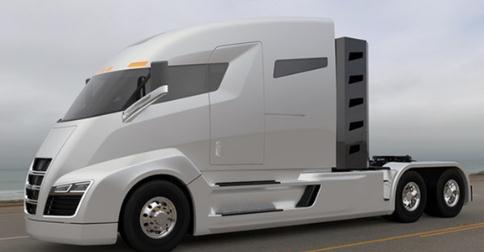 According to Nikolai insiders, NikolaOne is powered by six electric motors. The hybrid fuel storage system behind the cab can provide fuel for turbine generators to provide power for 320 kilowatt-hour battery packs. In the process of driving, the wheels will also continuously recover power and charge the battery. In addition, in terms of power, the vehicle can provide about 2,000 horsepower, and for a tractor, its power is more than enough.
●Truck bus will be powered by Tesla truck in 2017
<br><br> According to foreign media reports, the new master plan shows that Tesla is about to enter the commercial vehicle field and will launch a heavy-duty electric truck in 2017 and A large electric bus. Elon Musk stated: "The launch of electric and electric buses is very necessary for Tesla." Tesla electric trucks will be named after "TeslaSemi", which will significantly reduce the cost of cargo transportation while improving safety. Sex, add driving pleasure.
In addition, Tesla plans to continue developing the hardware and software needed for fully automated driving. Musk said that the time needed to improve the software far exceeds the time required to implement hardware such as cameras, radars, and sonars. Even if the software is highly sophisticated, it will take a long time to get permission from the road. With the continuous development of the purely electrified wave, early strategic planning will be crucial for the subsequent seizure of more market segments.

● 40-ton monster truck electric BMW Germany in use
<br> <br> BMW's new 40-ton electric truck else, completed the road test, on the road in Munich, Germany. According to reports, the truck is now shuttled to BMW's Munich factory at a frequency of eight times a day to transport vehicle parts such as shock absorbers, springs, and steering parts.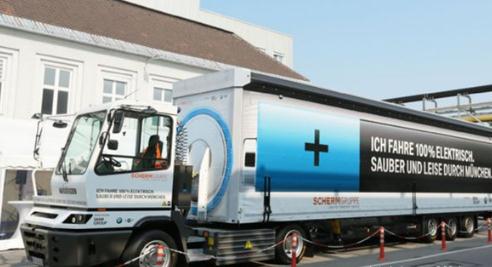 This electric truck cruise mileage can reach 62 miles, enough to complete its day's work needs. Despite the bulkiness, it takes only 3 to 4 hours to charge the car. BMW claims that after this electric truck was put into use, BMW became the first car company to have such a heavy cargo transportation.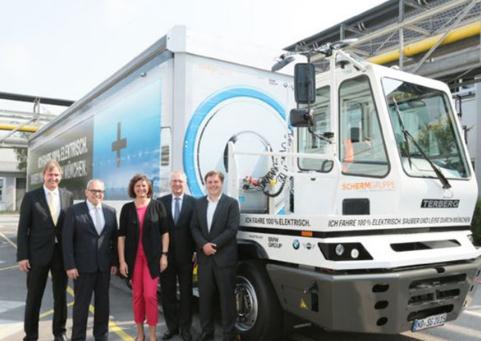 Compared with traditional diesel trucks, this truck can reduce carbon dioxide emissions by 11.8 tons per year. This is equivalent to the total amount of carbon dioxide emitted by BMW's most fuel-efficient 320dEfficientDynamics model around the Earth.

Trucks are much heavier than ordinary cars, so electric trucks have very high battery requirements. Electric trucks are not just a car manufacturer to dare to do, China's pure electric heavy truck R & D has just begun, while foreign companies have started to develop, China's implementation of electric trucks is imperative.


Zoomlion 50T Crane Truck fittiong on Weichai Engine, This Engine Model is Weichai WP10.336 made in Weifang China , This engine is useful for Sany, Zoomlion, XCMG Heavy Equipment . The zoomlion equipment model is ZLJ5419JQZ50V, Zoomlion 50T Crane Truck Max Rated Lifting Capacity is 50T, Product characteristic code is QY50V532.5 ,We need his VIN Number and factory number to check from our professional system, looking for correct number and quoted at the first time . that is very import for us.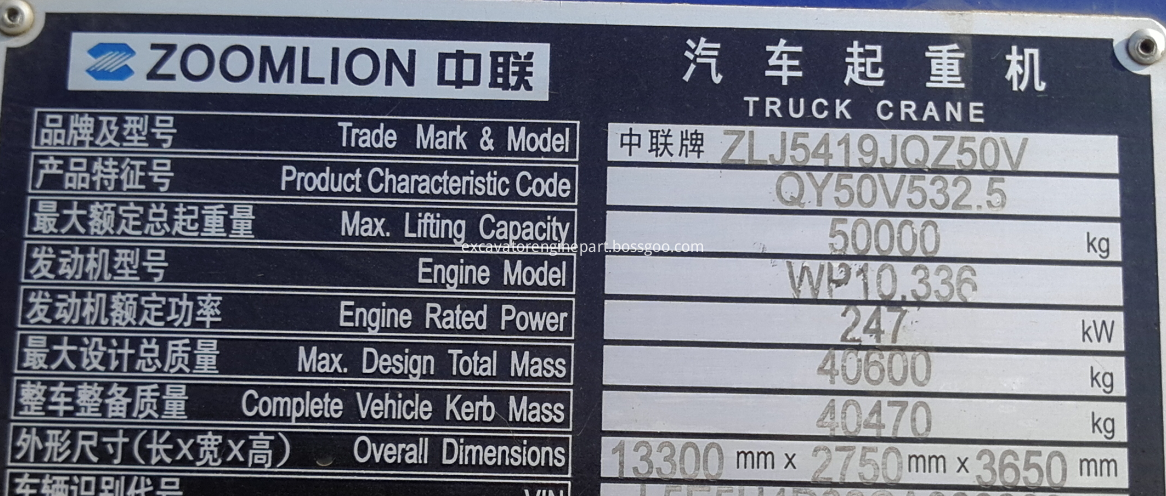 Nameplate of Zoomlion 50T Crane Truck With Weichai WP10.336 Engine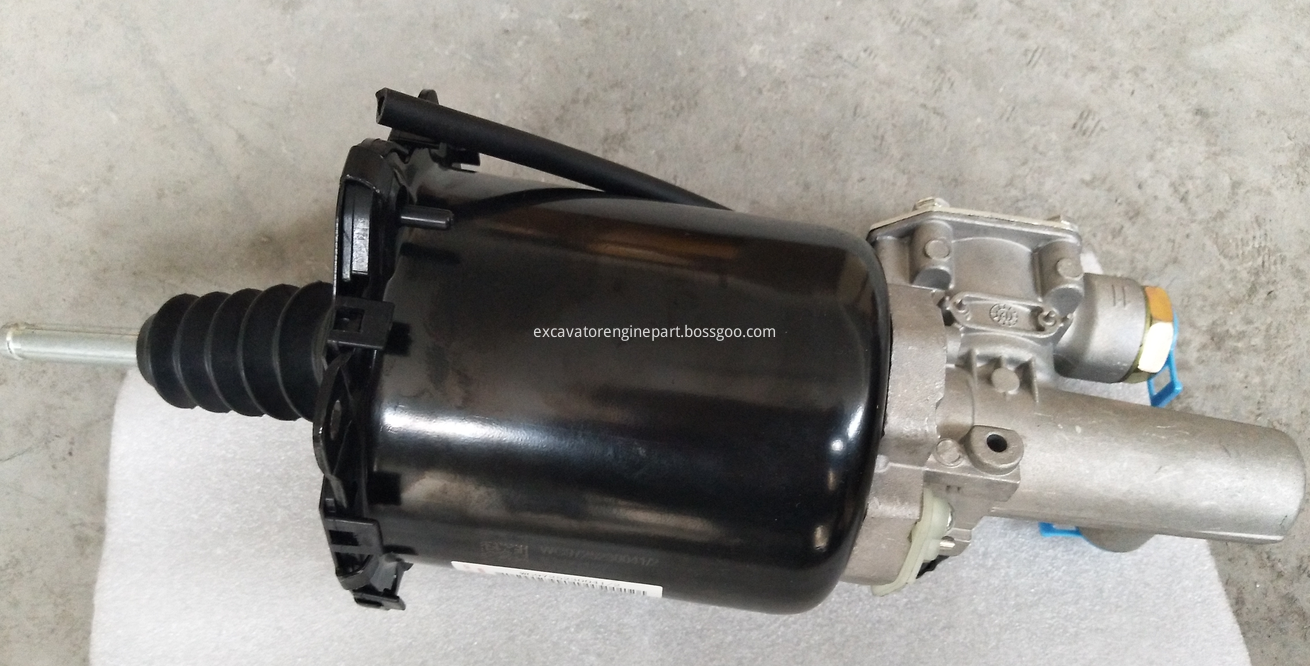 SGD05P Clutch Cylinder Zoomlion 50T Crane Truck
Zoomlion 50T Crane Truck Parts
Zoomlion 50T Crane Truck Parts
Jining Kunpeng Construction Machinery Equipment Co., Ltd , https://www.excavatorenginepart.com