"It is an indispensable common rail system for national VI emission upgrades, and the first choice for common rails for all manufacturers of the National V and higher emission standards. It is also the pioneer of diesel common rail systems in the user's mind." It is Bosch ! 2016 On January 18, the China Truck Network hosted the findings of the Trust - China Truck Users Survey and Selection Ceremony, Bosch diesel common rail system with higher system pressure, better discharge capacity, lower fuel consumption service users , was named the 2016 China Truck users the most trusted common rail!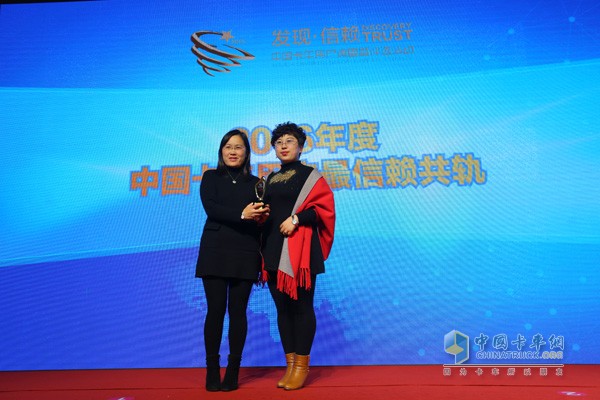 Bosch Common Rail was named "2016 China Truck Users Most Trusted Common Rail"
"Finding trust" - The China Truck Driver Vehicle Survey and Selection activity aims to discover and reap the power of trust. Since August 2015, China Trucking.com has found that the Trust Group has conducted reliable visits across the country. It has visited more than 600 logistics parks, more than 40 large logistics companies, and has more than 10,000 users surveyed. In Northeast China, North China, Central China, East China, South China, Southwest, and Northwestern China, more than 30 provinces and cities have collected more than 10,000 questionnaires.
The China Truck Network found that the trust group learned during the survey visit that as the country's increasing efforts in the treatment of environmental pollution continue to force the continuous upgrading of truck product emission standards, the common rail system as an engine technology line has become an emission upgrade. key. The understanding of the common rail system from logistics users is familiar to the unknown. Although the process has been slow, but with the enhancement of awareness of environmental protection and energy conservation, the function of the common rail system and strong technical support have enabled them to truly see the power of environmental protection, and Bosch As a representative of the common rail system, we became familiar with the common rail system, and it was reasonable to obtain the 2016 China Truck users' most reliable common rail.
For more than 80 years, Bosch has been a leader in diesel technology, from single components to common rail systems, commercial vehicle tail gas aftertreatment systems and natural gas power systems, to turnkey solutions that meet specific customer needs. Covering all types of road vehicles and off-road vehicles, achieving energy-saving and emission-reduction targets at ever-lower costs. Its common-rail diesel fuel injection system can perfectly match any diesel engine and can replace mechanical injections used to date. The system has formed a complete local customer service capability.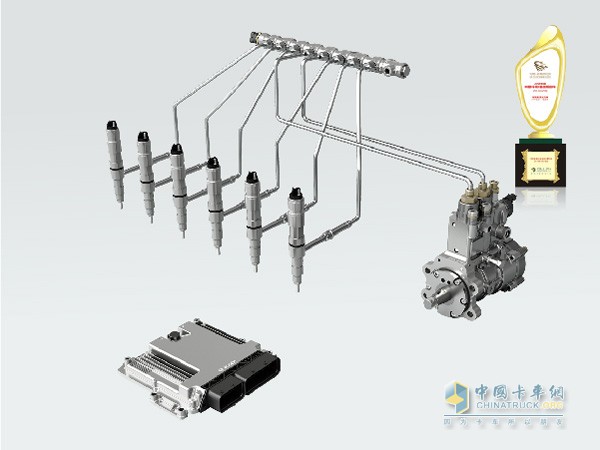 Bosch Common Rail System
At present, the common rail system produced by Bosch has been widely used in domestic engines. High-pressure pumps and injectors on small, lightweight systems designed specifically for the needs of the Chinese market have all been domesticated, with quality and price Very competitive. In the face of the upcoming national five emission standards, Bosch is also ready. Bosch's five-emissions standard solution is to optimize the common rail system based on the design of the National IV emission standard and incorporates Bosch's highly efficient SCR urea injection system, Denoxtronic 6-5, to convert urea into pyrolysis and hydrolysis. Ammonia, in the SCR catalytic converter, reduces nitrogen oxides, the main pollutants of atmospheric pollution in the exhaust gas, to harmless water and ammonia in the SCR catalytic converter. This method can not only greatly reduce the nitrogen oxides in the exhaust gas, but also effectively Saving 5% or so,
Of course, Bosch's exploration of the common rail system is far more than that. It is understood that Bosch has developed a system solution that can meet Euro 6 emission standards to meet the requirements for further upgrades of future emissions. In the future, Bosch will also respond to the national strategic goal of energy conservation and emission reduction, continue to exert its own strength, and make more contributions to environmental protection and energy conservation.

Learn More Finding Trust - China Truck User Survey and Selection Activities : Please click: http://
Square Bolts, Square Head Bolts
Ningbo Brightfast Machinery Industry Trade Co.,Ltd , http://www.brightfastener.com